Creating Leadership
Services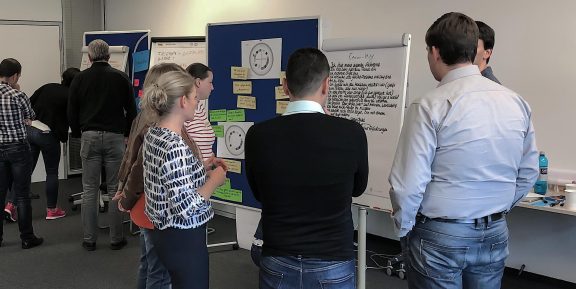 Leadership Development
Design & delivering executive leadership developments programmes and solutions
Virtual Learning
Change Solutions
Leading change and transformation within leadership development
Mastering change - The Training for Managers
Sustaining change projects & teams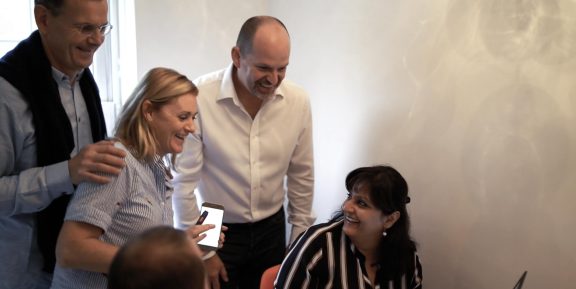 HR/LD Support
Designing LD Programmes
Future ready Leadership Development
Friends
Clients
Many thanks to Change, Leadership & Partners for the valuable training.
CLP is our first choice of partner for three of our top Leadership Development Programmes. We appreciate CLP's innovative and state of the art approach, while being flexible and agile; because our business world is changing – a lot!
Christian Gerdes
Head of HR Development Corporate
Sustaining our corporate culture change towards agile thinking and working, CLP trains our 1000ish leaders in how to execute the culture change and how to lead their people. This customised blended learning approach is highly experiential and participants report it is exactly what they need, whilst working on 'the change' and 'their change' cases.
Petra Heiden
Expert Change Management, Deutsche Telekom Technik GmbH
Our top-leaders, including our complete executive board have gained from the holistic leadership development approach we chose to design and deliver with CLP. We are training our leaders in Self-Awareness and Self-Management, Entrepreneurship and how to enable others in times of uncertainty. We can see the value added and we are proud of this prestigious programme.
Dr. Silke Wechsung
Head of Corporate HR-Development & Diversity
Our top-leadership development programmes Leading for Growth and Leading for Future are designed and run by CLP. We are conducting programmes in Europe, USA, China and India to strengthen our leaders' capability to execute ZF's strategy. Thank you CLP, for being such a reliable partner.
Uta Buchmüller
Human Resources ZF Group, Management Development
Change, Leadership & Partners
About
Diverse Spirit
We are proud of our German roots, our London presence and out 180+ global educators from over 20 countries.
Customised solutions
We believe in creating tailored solutions that fit with our client's strategy
HR/LD partners
We create a close collaboration and friendly relationship with our HR/LD counterparts
State of the art
We provide state of the art solutions based on latest research and trends
1000+ Top Leaders
We develop 1000+ leaders annually, with trainings all over the world
Blended learning
We believe in the right balance between face to face and virtual learning
Discover more
Meet us
Team
Dr. Marcus Gottschalk
CEO
London
United Kingdom
"Kleider machen Leute, doch die Unterwäsche macht den Menschen!" Coco Chanel
Fiona Higginson
Programme Director
Malaga
Spain
"Knowledge has to be improved, challenged and increased constantly, or it vanishes." Peter Drucker
Chiara Consoli
Operations Manager
London
United Kingdom
"If you're searching for that person that will change your life, take a look in the mirror."
Harpreet Nandhra
Project Manager
London
United Kingdom
"Learn from the mistakes of others. You can't live long enough to make them all yourself." - Eleanor Roosevelt
Pamela O'Hanlon
Project Coordinator
Malaga
Spain
"You are the one who calls the law of attraction into action, and you do it through your thoughts."
Catherine Hatfield
Project Coordinator
London
United Kingdom
"Everything we look at and choose is some way of expressing how we want to be perceived."
Benoit Sarrade
Project Coordinator
Brussels
Belgium
If you fear it, go for it.
Geoffrey Courtin
Project Coordinator
London
United Kingdom
Find a group of people who challenge and inspire you, spend a lot of time with them, and it will change your life. - Amy Poehler
Tony Wright
Senior Consultant
The Lake District
United Kingdom
Leadership is something that we do "with people" not "to them"
Jeremy Sutton
Senior Consultant
London
United Kingdom
"Courage is what it takes to stand up and speak. Courage is also what it takes to sit down and listen"
Christine Kranz
Senior consultant
Liechtenstein and Vienna
Austria
"Through personal development, especially through fostering reflective faculty, managers and decision makers are equipped and strengthened preventively to meet economic and interpersonal challenges. Reflective competence is one of the crucial decision and future competences."
Tim Hill
Senior Consultant
Düsseldorf
Germany
"The secret to being boring is to say everything." Voltaire
Reinhard Moors
Senior Consultant
Cape Town
South Africa
"The true sign of intelligence is not knowledge but imagination." Albert Einstein
Nick Gannicliffe
Senior Consultant
Kendal
United Kingdom
"Seek first to understand...and then be understood"
Nefissa Achour Karboul
Senior Consultant
Tunis
Tunisia
"Impossible only means that you haven't found the solution yet."
Marsha Hughes-Rease
Senior Consultant
Herndon
Virginia USA
"Between stimulus and response, there is a space. In that space is our power to choose our response. In our response lies our growth and our freedom." Viktor E. Frankl
Neel Arya
Senior Consultant
London
United Kingdom
"My purpose is to use my knowledge and experience to create happier, higher performing people and organisations."
Ian Sturgess
Senior Consultant
London
United Kingdom
"I remind myself every morning that nothing I say this day will teach me anything. So if I'm going to learn, I must do it by listening." Larry King
Stephen Jenner
Senior Consultant
Germany
Develop a passion for learning. If you do, you will never cease to grow. Anthony J. D'Angelo
Claudia Schmitz
Senior Consultant
Cologne
Germany
"Love it, change it, leave it."
James Culver
Senior Consultant
Frankfurt am Main Area
Germany
"When we are no longer able to change a situation, we are challenged to change ourselves." Viktor E. Frankl
Peter Behrendt
Freiburg Institut Executive Director & Owner
Freiburg
Germany
"You need more visions than reality can destroy."
Bettina Helfenstein
Senior Consultant
Düsseldorf
Germany
"Everything flows. Nothing stands still." Heraclitus
Werner Graf
Senior Consultant
Berlin
Germany
Learning is experience. Anything else is just information. Albert Einstein
Birgit Lutz
Senior Consultant
Limburgerhof
Germany
Try not to become a man of success, but rather try to become a man of value. (Albert Einstein)
Claudia Nario
Senior Consultant
Barcelona
Spain
"Our greatest glory is not in never falling, but in rising every time we fall"
Dr. Hannes Beckenbach
Senior Consultant
Munich
Germany
"We will either find a way, or make one" Hannibal
Carla Leilani Packness
Senior Consultant
Denmark
"Courage is not the absence of fear, but the triumph over it" – Nelson Mandela
Sebastian Quirmbach
Senior Consultant
Bonn
Germany
"Erfolg – persönlich sowie beruflich – ist das Resultat gesunder innerer Einstellungen und zielgerichteten Handelns nach außen."
Angélique Auguste dit Marquis
Senior Consultant
Bonn / Germany
"We become more human, when we realize, that we do not see the world as it is but how we are." H. Maturana
Sebastian Grab
Senior Consultant
Bielefeld
Germany
The best climber in the world is the one having the most fun! - Alex Lowe
Uli Wagner
Senior Consultant
Trier
Germany
"I am not ashamed to confess I am ignorant of what I do not know." Marcus Tullius Cicero
"I never dream of success. I work for it."
Our thoughts, feelings and opinions
Stories
Harmonious passion
These 500 words on Leadership Development is for all leaders and managers who are interested in supporting their people through challenging times. I train in the Gym. And I am seeing my therapist - one for my biceps, the other for my ...
Bitesize – leadership and mental health
Welcome to Bite Size – our bi-monthly blog where we explore a topic in bite size form – short, sharp and easy to ...
23.05.2019
Change Solutions
Bite size – why is it important for a company to have a corporate so
Learning is not child's play - we cannot learn without pain
These 500 words on Leadership Development is for all leaders and managers who are interested in supporting their people through ...
Bite size – should you avoid difficult conversations at work or can
Bite size – why is your attitude more important than your intelligen
Want to be more creative? Be your deviant self!
These 500 words on Leadership Development is for all leaders and managers who are interested in supporting their people through ...