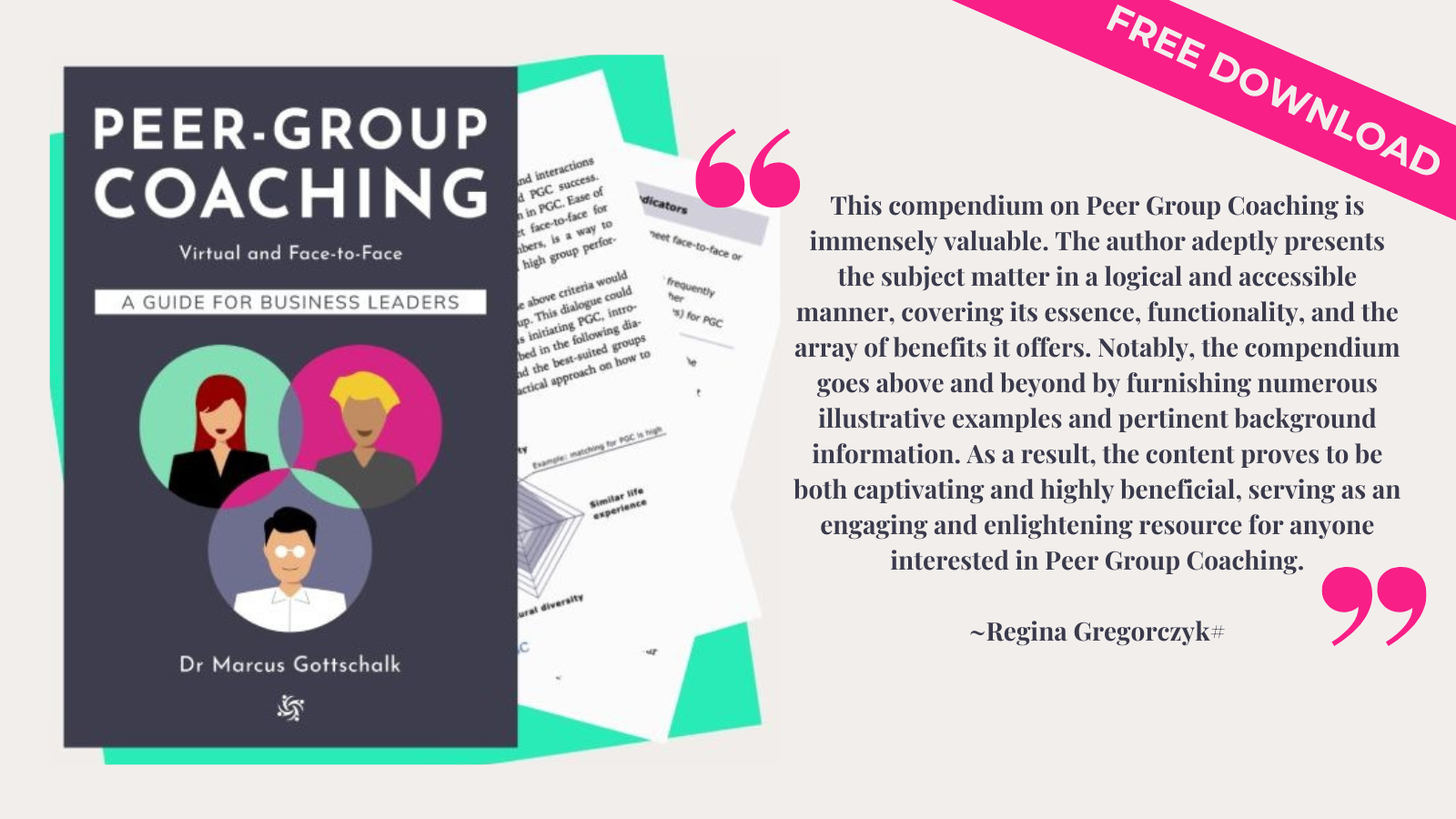 As a result of reading this peer-group coaching guide, you will learn:
What peer-group coaching is and how it works best
How to plan, set-up and implement peer-group coaching
How to understand and support peer-group coaching
Why?
Peer-Group Coaching is the key to building critical competences, like an entrepreneurial mindset or an innovative culture. It creates the necessary psychological safety and interactive space for better decision making, problem solving and opportunity creation.
Our unique approach is easy to implement and cost effective. This guide will help you understand and run Peer-Group Coaching virtually, or face-to-face.
Read our blog post: The benefits of peer-group coaching
Download a compact version of this guide by subscribing to our mailing list below, or alternatively download an extended version of this guide from Amazon, here.
Download now
Share this article