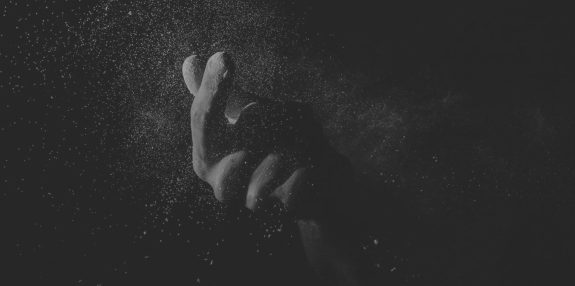 CLP's offering and a new way for learning and development
Are customised leadership development solutions superior to standardised ones? This is an old dispute with no clear winner. While standardised solutions – like predesigned trainings – offer many advantages (from lower price to higher scalability), customised solutions fit perfectly to respond to a client's specific learning needs and strategy.
Trends in the marketplace
The current changes in the business landscape, accelerated by the Covid-19 pandemic, see a clear trend away from sophisticated leadership development programmes of interconnected modules over the course of months, to a more modular approach of shorter and predesigned trainings. Over the last year, this has made more sense than ever, since most leadership development initiatives are now being run virtually and, by nature, have to be limited in time. Who wants to sit in front of a screen for hours on end?
Additionally, HRD professionals are becoming more specialised experts in their field. In short: HRD knows what it wants and can better judge what it buys in. There is little risk in purchasing off-the-shelf leadership trainings but greater risk in buying a leadership development programme that must be developed from scratch.
Comprehensive and bespoke leadership development programmes are in decline while single trainings and modules are on the rise. In other words, the learning and leadership development industry has become more productised.
Standardised learning solutions are inadequate for top-leaders' needs
CLP's rule of thumb is that the higher the organisational hierarchy level of the target group, the more customisation makes sense. First-line managers often face similar issues that can be satisfied with standardised products, such as conflict management training, intercultural management, negotiation skills, giving and receiving feedback, etc. Top leaders and executives, on the other hand, have to balance polarising goals, lead other leaders and develop and implement their organisation's unique strategy through times of crisis. Top leaders' time is limited, their leadership challenges highly complex and their expectations high. Standardised solutions alone don't satisfy their personal development needs.
Why productised training modules make sense
CLP is known as a global, strategic leadership consultancy. We specialise in the design and delivery of top leadership development solutions and interventions. While in the past CLP exclusively offered bespoke leadership programmes, today we also offer more productised training modules that help our clients to react quickly and efficiently to changing market demands. Mastering Change is a great example of this. This 2 x 3.5 hours virtual classroom experience is a stand-alone training for leaders facing acute change who have to lead their teams through the tough ups and downs of change. Mastering change is versatile in its design so that it can also be delivered as a virtual training, as a short and to-the-point refresher (called virtual cocktail), as a face-2-face training, or as an expert coaching. All approaches can be mixed,matched and integrated into a customised leadership development initiative. This approach makes it easier for our clients to provide change support for leaders in their organisation in critical situations. In purchasing a stand-alone Mastering change session, our clients can judge the effectiveness of this classroom experience first-hand and are fully informed as to how Mastering change can be adapted to fit a leadership development programme at a later stage.
A new pathway for effective leadership: mix, match and adapt
Taking the thought of versatile learning modules further leads to a new kind of leadership development solution: leadership development programmes that are built out of multiple predesigned and partly adapted modules and trainings, all interconnected to create one leadership learning journey. We like to compare it to building a path of paving stones: the path itself symbolises the strategic direction of a client's leadership development needs, which we plot out with paving stones in the form of versatile learning modules, integrated and stuck together by customised learning sessions unique to each client. In the end, each learning path is customer-specific but the advantage of this approach is that it provides our clients with a cost-efficient, potent and fast way of creating leadership development trainings and programmes.
This mix, match and adapt way of designing leadership development solutions comes with many advantages, such as being cost efficient, fast in implementation and proven by experience. And CLP is still true to its heritage and expertise of being a customised leadership development solutions provider that works with client demands, needs, organisational direction and key success factors to make every solution a unique and excellent learning experience that is embedded in the broader leadership landscape and, in short, just fits.