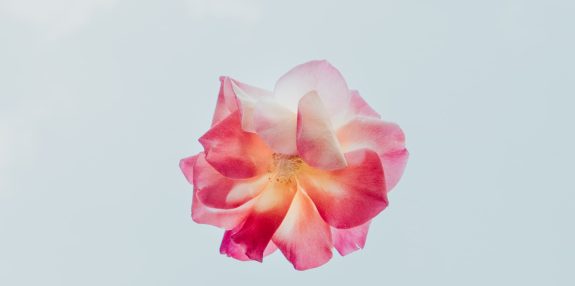 Share this article
These 500 words on Leadership Development are for all leaders and managers who are interested in supporting their people through challenging times.
---
Roughly 1.5 billion children globally were out of school during the height of the pandemic. As most businesses switched to remote working, that meant a lot of parents had to juggle home schooling, parenting and their work commitments.
It seems to be a universally acknowledged truth that this presented incredible challenges for parents.
So, what leadership qualities were cultivated during this time and how can this unique experience create better leaders?
School is supposed to provide a secure environment for discovery and socialisation, with a guarantee that children will find their path and enjoy a field of self-fulfilment. As parents attempted to create this environment at home, which of the many skills they employed can be used as a framework for effective leadership?
At CLP we were not immune to the challenges remote working and parenting created and so we asked several of our team to explain how they navigated this period of lockdown and parenting.
Show versatility
A key component of effective leadership is Versatility and parents needed this in spades during lockdown. Rigid leadership styles do not work during times of crisis as fluidity and having the ability to adapt and manage change are vital to succeed.
Pamela, our Project Manager and Virtual Producer explained how she demonstrated versatility during the pandemic:
"Lockdown memories for me include learning and assuming a new role for the company – that of Virtual Producer, doing shift work with my husband to manage childcare, difficult transitions – from one hour to the next I went from Project Manager to Teacher at my kitchen table, and wonderfully stimulating online workshops where I got to meet people from all around the world."
Efficiency – work with limited resources
Lockdown often meant that there was not as much time to get tasks done especially if children were making demands on time and resources. An efficient leader recognises that there are times when there are limited resources available to get a job done in a professional manner. But this does not always have to be a problem, especially if immediate results are required. Developing efficiency in a leadership style helps to avoids mistakes and often means repeated steps are practiced to achieve a goal.
Head of Operations, Chiara, placed efficiency high up on her list of 'must-have' skills:
"During lockdown I had to be more efficient with my time, learn how to communicate virtually with the colleagues I use to see every day, while also taking care of the wellbeing of my growing family.
That sometimes meant I had to put on my noise cancelling headphones to focus on a very important task while my toddler was playing with my husband in the background."
Put necessary boundaries in place
Putting in place the necessary boundariesin the workplace allows leaders to control what they create and what they allow. A leader oversees the company vision but also what behaviour is allowed and what is not. Setting boundaries at home was crucial in helping maintain calm and stability in a time of great uncertainty.
Catherine, Accounts Manager and mum of two children found that
"during the lockdown I understood the importance of establishing a work/home divide. Managing family life and working from home could have merged into an unproductive blur, however by setting some boundaries I was able to combat this. An 'office room', dedicated working hours and family time really helped me to keep a positive mindset."
Embrace change and show an in-built resilience
Great leadership involves many factors but one of the most important is how to deal with uncertainty and change. A leader needs to embrace change, understanding that whilst it can be scary and unnerving, change offers the opportunity to challenge, be creative, flexible and strategic. But, even for the most seasoned leaders and advocates of change it can be difficult.
CEO Marcus, a great believer in change, had this to say:
"Lockdown did not come alone. It came with a loss of business and lots of time to fill. As an entrepreneur and business owner I know that there are ups and downs, losses and wins. But I never faced such an uncertain future and loss of business ever before. I learned that you need an in-built resilience. Automatic shock absorbers than make bouncing back not a choice but reflex; it needs to be instinct.
Then there is the empty space. Loss of jobs means loss of contracts, connections, clients and pure interactions. I had to learn that this empty space is actually nothing to be afraid of. Quite the opposite: empty space is actually important to think, to reflect and to be productive."
What were your learning points during lockdown? How do you think they could inspire other leaders? Share with us!
Yours,
Dr. Marcus Gottschalk
CEO at CLP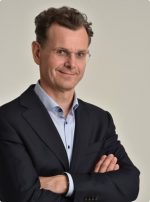 CLP periodically publishes 500 words that reflect our experiences, research and thought leadership. Download your PDF version here.
Share this article