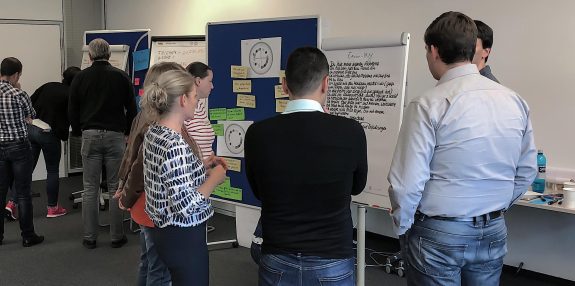 We combine systemic, design – thinking principles alongside a highly customised approach, with business pragmatism, thought leadership and our own experiences working with our clients. We also believe in combining face-to-face learning with virtual solutions to facilitate individual, as well as collective learning and development.
We customise our Leadership Development Programmes for each target group's needs, taking into consideration the organisation's overall strategy and business objectives, while making sure our programmes are experiential based and focused on collaboration and networking.
We pay special attention to 'real-life situations' so that participants are engaged intellectually, emotionally, and socially in their contributions and the outcomes they experience.
For over ten years, we have understood learning is a continual process that requires peer support. Engaging with one another enables new insights and perspectives. The opportunities that arise through peer questioning and discussions go beyond the ability of any one person to discover.
We also provide a safe space where leaders are equipped with mind-set and skills that are transferrable to the workplace.