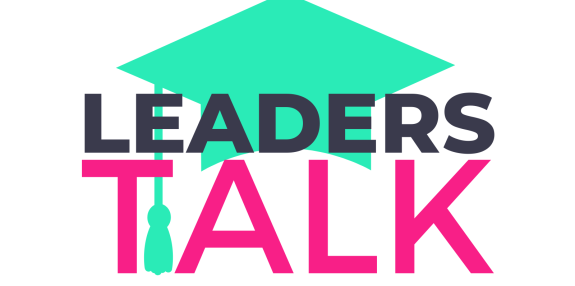 Share this article
We are proud to introduce our monthly Leadership Development webinar series – Leaders Talk. Every month we will be inviting leaders from different organisations and industries to discuss with our CEO, Dr Marcus Gottschalk, their thoughts on the future of leadership, best practices, tool, tips and the hot topics dominating Leadership Development today.
We invite you to join our monthly leadership development webinar series to get relatable and actionable takeaways that will influence your leadership and help you grow and develop your organisation and people in the ever changing, complex and competitive business environment of today. The webinars will be a snappy 20 minutes and can be watched live or downloaded and consumed when convenient for you.
Webinar #1: Creating a corporate Metaverse for Learning and Development
Webinar #2: Exploring the dynamics of change management with gamification
Webinar #1 – Step into the Future of Learning with Markus Dohm, Executive Vice President of TÜV Rheinland
On the 7th July, 11am CET we hosted Markus Dohm, Executive Vice President of TÜV Rheinland in a webinar where he shared his experience of the Future of Learning with his creation of a corporate metaverse for learning and development.
This is an area Markus and his team are passionate about. Within TÜV Rheinland they are responsible for promoting health and wellbeing. That's not always an easy task as many of the 20,000 employees within the organisation find learning about health-related topics challenging. To counter this, Markus' team took an unconventional approach and delivered their first Health Convention in their own bespoke corporate metaverse.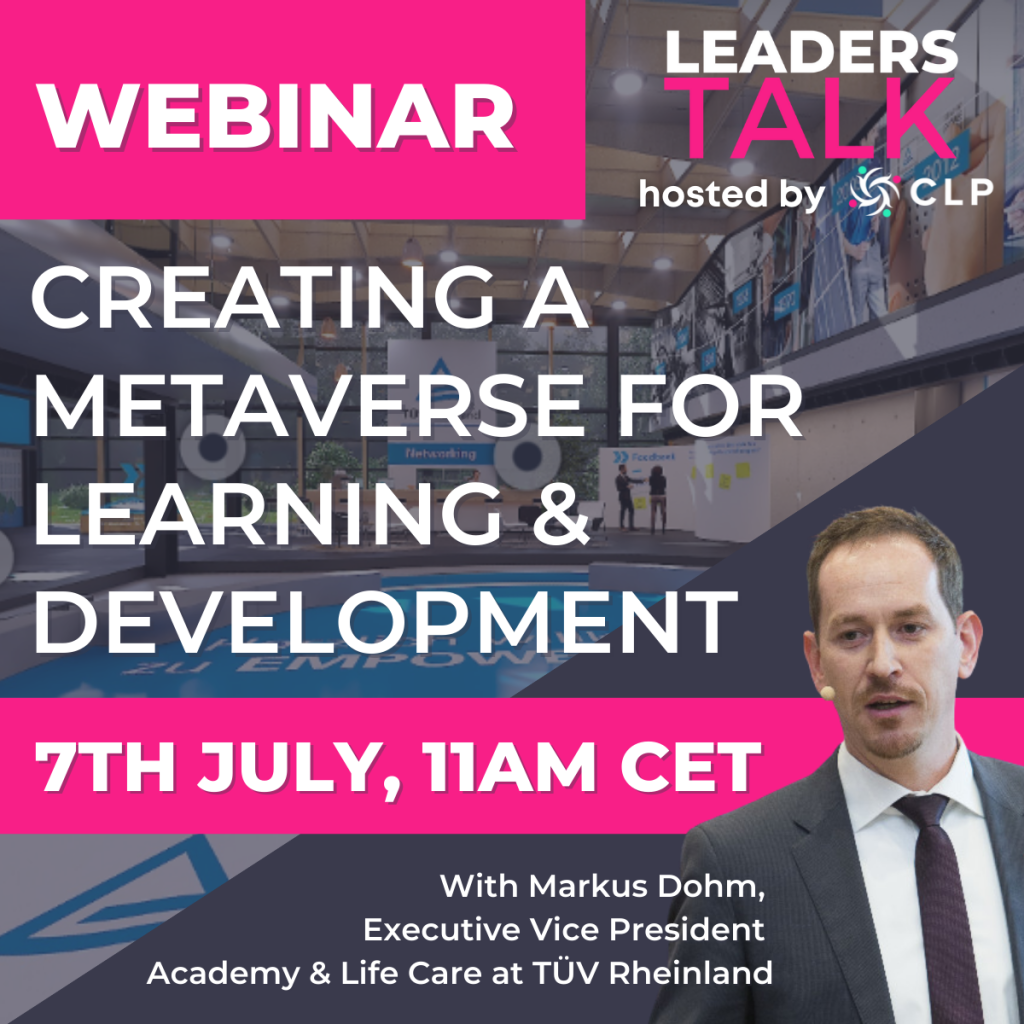 This approach showcased how learning can be interactive, inspiring and fun. The metaverse created a digital reality that allowed users to interact virtually. Hundreds of employees and external guests attended the event through a virtual exhibition hall, at a time convenient to them, without having to travel.
During the leadership development webinar we will explore the journey Markus and his team went on to create their metaverse. We will look at the benefits of their approach and any obstacles they encountered on the way and ask the question whether this way of learning is the future. Does it open the door to a new way of learning?
Webinar #2 – Exploring the dynamics of change management with gamification, with Leif Sorensen, Founder and CEO at Actee
Dr. Marcus Gottschalk, CEO at CLP, will be joined by Leif Sorensen, Founder and CEO at Actee, to discuss how the simulation ActeeChange® is transforming how employees, managers and leaders can master change management.
Leif and his team have been on a mission to change the world through gamification. ActeeChange® is an online and offline simulation to train the most important change management concepts based on real live business cases. ActeeChange® has been "played" by over 250,000 users since 2020.
It's game elements create energy and motivation that is a prerequisite in successfully mastering organisational change. The game structure engages people and helps to anchor the change in the workplace.
Join us to understand why game-based learning is powerful. Marcus and Leif will explore ActeeChange's impact, benefits and shortcomings. And their experiences in implementing the change simulation into the workplace.
For everyone dealing with change management this interview is full of relatable and actionable takeaways!
Share this article