Share this article
2020 has been a unique year for everyone. At CLP almost every aspect of the way we delivered our business changed, however one thing remained constant – we kept writing.
Every month we created our BiteSize pieces and our 500 Words. Our topics ranged from Bias, Change, Virtual Learning and Leadership Development.
As 2020 comes to a close, we thought it was worth reflecting on some of our most powerful, thought-provoking and inspiring pieces.
---
The first piece was published on 16th April 2020 as the harsh reality of lockdown was hitting a lot of our clients and audiences.
It looked at the Psychology of the Virtual Meeting to help leaders get the most out of their meetings. It covered technical issues, the need for structure, why we need to make space for social interaction, positive psychology and how different emotions can affect the mood of a virtual meeting.
One last fact we found particularly fascinating:
"And finally, did you know people act differently when they are being watched? You might find that your team 'behave themselves' more during meetings as they can see themselves on camera. Being on camera has been shown to improve employees' productivity and attentiveness – it also helps in taking the bonding experience out of the office."
It looks like working from home and virtual meetings are definitely going to be part of everyday work life in 2021 and beyond.
Have you ever wondered whether you were incapable of Change? That is a topic we explored in our Are We Incapable of Change piece written in October 2020. Often people find themselves incapable of creating change in their lives. This is because we like to stay on a steady path of least resistance. We don't like change but would prefer to stay comfortable and safe.
In the piece we look at the tipping points for change and what can be done today to change your predestined destiny. Our lives aren't random and, generally, they aren't spontaneous but if you want a different future you have to change, today.
'Never let a good crisis go to waste' said Winston Churchill. We couldn't agree more which is why we wrote a piece in November about the Importance of Leadership Development in Times of Crisis.
Unexpected events, such as Covid-19, require organisations to adapt their focus in a fast-paced environment. In 2020 we have all seen unprecedented changes to existing business models, customer behaviours and leadership. Our challenge has been to show how Leadership Development remains valid despite these challenging times, which is why we wrote the piece and brought our readers' attention to our SHAPE Leadership Development programme.
And finally, at the end of the year our BiteSize pieces focused on our newly created Peer-Group Coaching eBook. We looked at what Peer-Group coaching is, how to implement it and provided an insight into PGC for business leaders. We have started focusing on Peer-Group coaching as we have become increasingly aware of the impact virtual communication has had on peer groups within the workplace.
Peer-Group coaching offers a way to connect with peers and others on a deep, trustful and emotional level. It is the key to building an entrepreneurial culture in the midst of need.
So, at CLP, it has been a busy year pulling together relevant and insightful content. These pieces are just a snapshot of some of the content that has been created.
To read any of the pieces or to have a browse through many others, please visit our Stories section on our website.
We love hearing from you so if there is anything you want us to write about in 2021, please let us know.
From all the writing and content team at CLP we wish you a very happy holidays and a fruitful and dynamic 2021.
Yours,
Dr. Marcus Gottschalk
CEO at CLP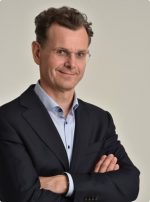 ---
These 500 words on Leadership Development are for all leaders and managers who are interested in supporting their people through challenging times. Click here to view more.
Share this article